DIGITAL TRANSFORMATION – CHALLENGES IN MOBILE APPS
Mobile apps play a significant role in achieving digital transformation. The rapid proliferation of mobile devices and their adoption not just by consumers, but also by business users, is a significant inflection point for product/services businesses and enterprises. The availability of a mobile version or extension of a product/service is no more a competitive advantage; it is an integral aspect of customer experience.

Mobile solutions offer many digital transformation advantages for your business:
Customers perceive your business as a modern brand committed to a digital future
They make your products/services more accessible to a mobile-savvy user base
They increase customer engagement and support, enabling you to stay connected with your target
While Progressive Web Apps are an option, mobile apps are still preferred. Building a successful mobile app, which can work across platforms meeting the needs of impatient mobile users is not straightforward. While your business needs to have clear digital transformation goals, plans and focus, you also need to keep in mind the following key mobile app challenges: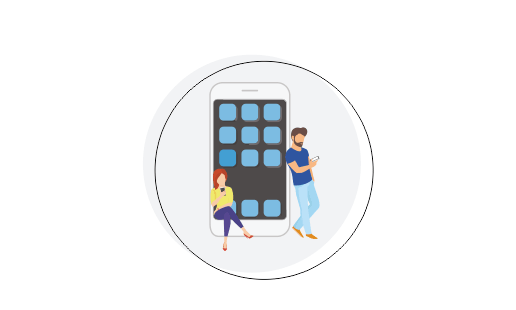 Visibility
Your mobile app needs to stand out among the millions of apps in the app stores. App positioning, functionality, branding, marketing, customer targeting, app analytics and search optimization are all crucial to improve the visibility of your app and make it successful.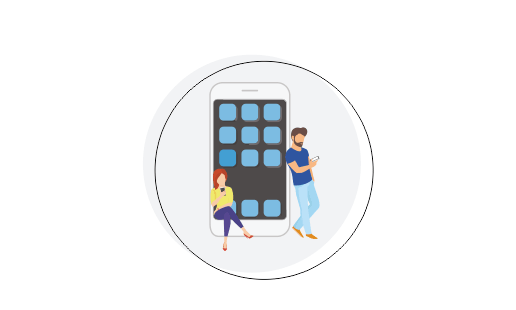 Engagement
Your business should be constantly working towards preventing mobile app abandonment by users. Positive engagement starts with easy customer onboarding, by limiting user inputs for sign-up to the bare essentials. It will improve the app's retention chances. Post onboarding, your mobile app needs to constantly meet user expectations. An intuitive, consistent, seamless access across multiple devices, clear and simple interface to ease app usage, augmented reality, videos, controlled changes to reduce user resistance as your mobile app evolves, social media campaigns, app notifications and promotions, are some ways to increase user engagement.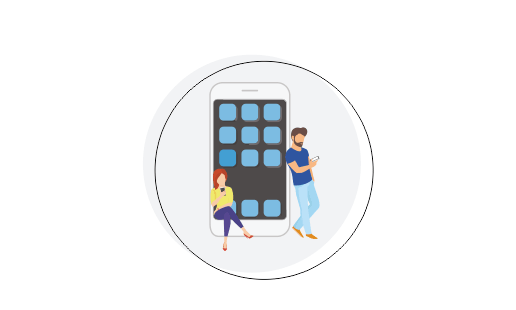 Personalization
Mobile apps must be tailored to the user's geographic location, personal taste and preferences, and when relevant, their in-app behavior. Instead of a one-size fits all approach, personalization leads to better user experience and satisfaction.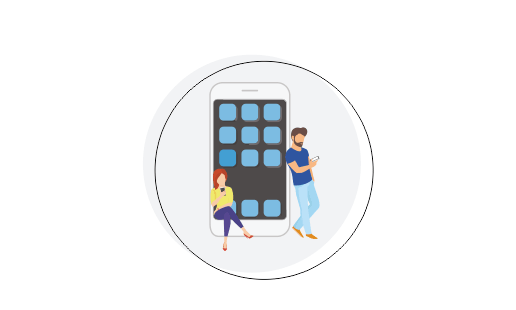 Security
Today, mobile apps are being used for critical applications such as financial transactions, medical data capture, purchases and process control that require security. User data and login credentials stored on the mobile device require strong protection. Intensive testing for security vulnerabilities is required for various combinations of devices and OSs, resulting from device fragmentation. If your mobile app requires service-hosted application services, hosting controls need to be tested for vulnerabilities over a public network.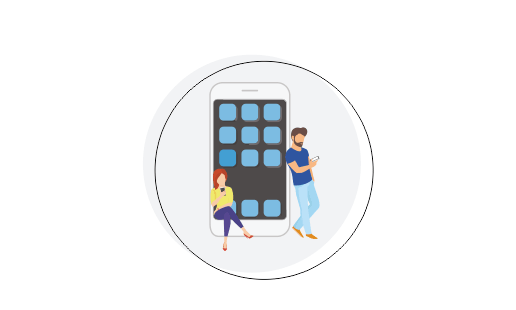 Commerce
Enabling m-commerce is important if you are planning to monetize your products/services through the mobile app. Integrating payment functionality, ensuring secure transactions and frictionless payments for users are key commerce features.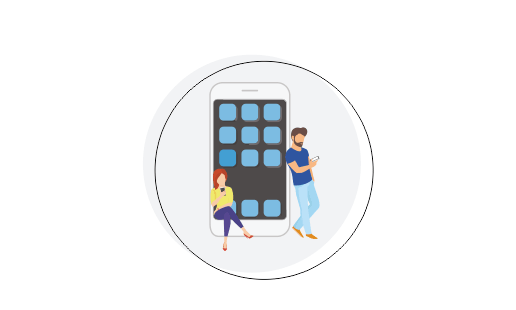 Social
Integrating your mobile app with social media is an opportunity to market your products/services without limits. Signing using social media accounts, adding social media sharing, encouraging user engagement with social media feeds, sharing and promoting your mobile app on social media are some ways to utilize social media.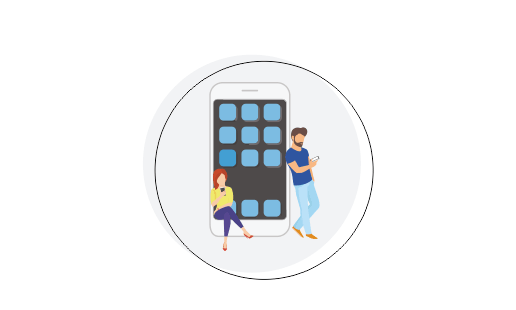 Performance
In-depth knowledge of the mobile platform/OS and its peculiarities is important for developing high-performance mobile apps. This together with the use of right programming constructs and best practices can make a difference to app performance. However, performance improvements need to be reviewed in case they dilute app security, which is paramount.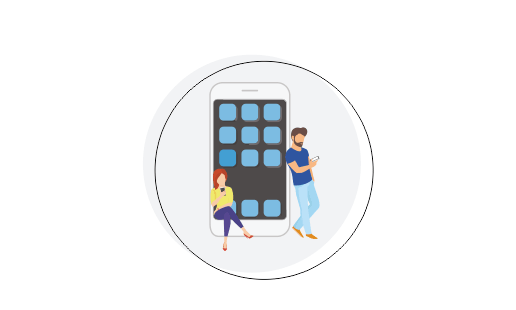 Device Interface
In case your product is a hardware device, creating front panel apps for mobile devices offers mobile users a modern, easier device interface to your product. This involves a good understanding of your product interface and mobile communication protocols.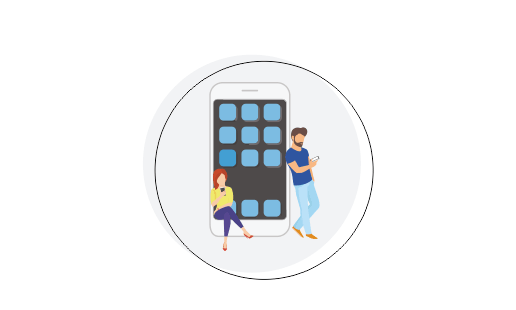 Compatibility
Though the mobile device market is primarily bifurcated between iOS™ and Android™, there are numerous variants of the brand, hardware, screen sizes, features and OS versions that need to be considered for compatibility. Ensuring that your mobile app works consistently across these varied environments requires considerable development and testing effort.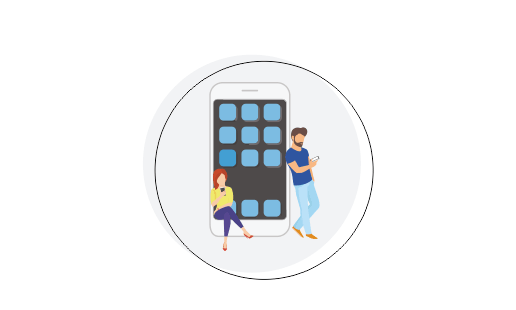 Development Options
There are three mobile app development options: native development, hybrid development, and cross-platform development. Each development option has pros and cons with respect to the size of the installer, code portability, look and feel, access to native functionality, engineering skills and cost. You need to carefully consider these factors to make the right decision for both your current and future needs.
---
DIGITAL TRANSFORMATION – TRENDS IN MOBILE APPS
Digital transformation is driving businesses to adopt a "mobile first" strategy. Businesses are moving away from a strategy of "graceful degradation" (from desktop to mobile) to "progressive advancement" (from mobile to desktop). In this "mobile first" approach, you work within the limits of screen sizes, bandwidth, offline use, etc. and release lean and neat offerings for mobile environments with a prioritized feature set. When the platform is expanded to PC or tablets, you take advantage of additional features of these platforms to strengthen the offering in steps.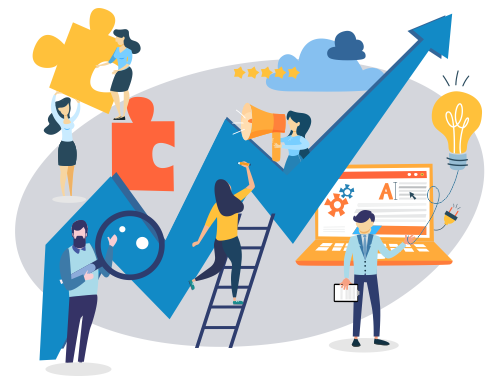 When the end goal is creating a successful mobile app, meeting your digital transformation objectives, with the highest quality of user experience possible, it is very important to capitalize on recent trends in technology, tools as well as development processes.
---
PRODUCT ENGINEERING SERVICES FOR MOBILE APPS
At Celstream, our decade long experience in developing native, hybrid and cross-platform mobile apps can help you implement digital transformation with mobile apps.

Our product engineering services teams have extensive expertise in working with different types of mobile apps and related development technologies. Before selecting an approach, we understand your digital transformation goals and mobile app needs and carefully evaluate multiple options in terms of time to market, effort, cost, performance, choice of technology, maintainability, etc.