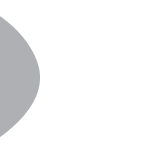 ---

Although cloud computing has been prevalent for quite some time, it is still a significant digital transformation initiative, impacting customer experiences, operational processes and business models. Cloud solutions offer multiple technology benefits and competitive advantage for your business, and significant benefits your customers. Read our article "Why Cloud?"
While new-age businesses have readily embraced the cloud for their products and services, legacy businesses are still at various stages of cloudification of their offerings. Cloud applications and cloud solutions have provided modern businesses with competitive advantage enabling them to disrupt the status quo, grow rapidly and gain customers without being constrained by legacy systems. Established businesses with legacy solutions are under pressure to migrate to the cloud to regain the competitive advantage, leveraging their domain expertise to deliver more modern solutions.
Whether yours is a new or legacy, products or services business, you need to consider a robust architecture for your cloud applications and cloud solutions, which is auto-scalable, high-performing, fail-safe, data-portable, and secure, and supports flexible pay-as-you-go business models for your business and customers.
Additionally, you need to factor these cloudification complexities and challenges for migrating your legacy systems to the cloud:
Legacy system architecture, operating environment, third-party component licensing
Ease of migrating various legacy application components and their migration plan
Time to re-write from scratch using new technology, those legacy application features, business processes and workflows that cannot be migrated
Time to acquire the new skills (development methodologies, coding languages, treating infrastructure as code) required for the migration
Reluctance of existing customers to migrate from your feature-rich, legacy system to the new minimum viable cloud version of your product
Need to support both your legacy and cloud versions in the interim until all your customers migrate
Transitioning your revenues from your older business models to new subscription models
Further, if your offering is based on a hardware device, device-to cloud transformations-require you to consider connectivity, data transfer, bandwidth and security issues.
WHY CLOUD?
TECHNOLOGY ADVANTAGES OF CLOUDIFICATION

Mobility – Since cloud services are available over the internet, they can be easily accessed by customers from any device, at any time. Businesses also have the flexibility to shift operations from one place to another across geographies without any overheads and quickly
Scalability & Elasticity – Cloud solutions provide operational agility for businesses to support the current and projected application loads. The capacity for each cloud service can be expanded and shrunk based on requirements
Reliability & Availability – Over the years, cloud infrastructure has become increasingly reliable. Based on the solution and business needs, cloud services can be further designed with the desired levels of availability
Performance – With auto scaling, data replication and traffic management, businesses can ensure that customers get the best possible performance from their cloud solutions, regardless of their location and application load
Security – Cloud providers have robust infrastructure and access to the best resources to ensure the safety of data. Multiple levels of physical and logical access controls ensure data access to only those customers with the appropriate permission
Disaster Recovery – Cloud infrastructure providers offer backup and recovery solutions as part of their standard service menu at a nominal charge
Manageability – Cloud solutions can be managed and maintained efficiently and effectively. Self-service portals enable businesses to manage the cloud solution without the intervention of the cloud service provider

---

CLOUDIFICATION BENEFITS FOR YOUR BUSINESS

Focus – The cloud enables you to focus on your core business and leave the mundane tasks of setup and maintenance to the cloud infrastructure provider
Choice – Once you've developed a cloud solution, you are offering your customers a choice of on-premise and cloud options. You can transition them to the cloud offering based on their needs and convenience. It allows you to maintain and grow your market share
Investment – After migrating all your customers to the cloud, you will experience the benefits of lower investment in development. The cloud solution can be designed for more frequent, incremental changes, without disruption. You don't have to distribute software updates/patches. The cloud infrastructure provider also provides you with cost-effective solutions for setup and maintenance
Pay-As-You-Go – You can pay as you go by designing the cloud solution to scale when your customers use it and shrink when utilization is low. You don't have to make the huge upfront investment for future seasonal peak loads
Subscription – You can offer your customers subscription models, which makes it easier to configure different packages based on usage and functionality
Competitive Advantage – Due to low-cost access to scalable infrastructure, you can think big and innovate for increased competitive advantage

---

CLOUDIFICATION BENEFITS FOR YOUR CUSTOMERS

Contemporary – Your customers now have a modern cloud version of your proven, familiar solution that they like, with its feature-rich functionality
User Experience – Your customers now enjoy a better user experience. They don't have to install or configure your software. They can access the cloud solution anywhere from a browser and on any device. They enjoy a certainty and performance that it is available always, anywhere, anytime
Flexible Pricing – Lastly, they experience new pricing, which is subscription-based, by time and functionality



Do you have an effective cloudification strategy for your products and services?
Connect with us today to transform your business with modern cloud applications and cloud solutions.
Digital transformation is driving changes in cloudification. Some of the trends in cloudification include: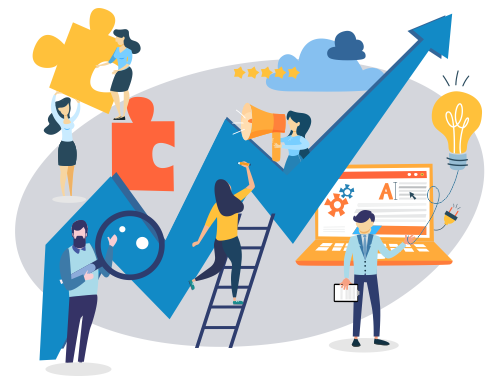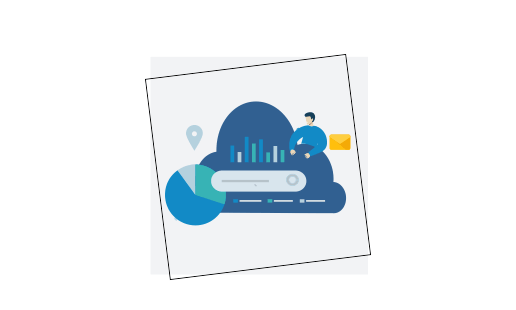 CLOUD-FIRST APPROACH
Cloud-first approach prioritizes cloud infrastructure over on-premise models. It involves migrating existing systems (or data) to the cloud and developing new systems for the cloud. Instead of the traditional lift-and-shift cloudification approach without making any changes to the existing applications, many businesses are opting to re-architecting them to incorporate auto-scaling, multi-tenancy and other modern cloud functionality.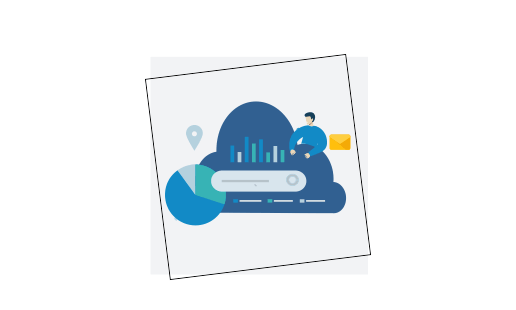 CLOUD-NATIVE APPROACH
Cloud-native approach is a cloudification development strategy for applications that are designed to run only on the cloud. It uses concepts such as containerization and microservices to create services that can be orchestrated and dynamically scaled as per your business needs.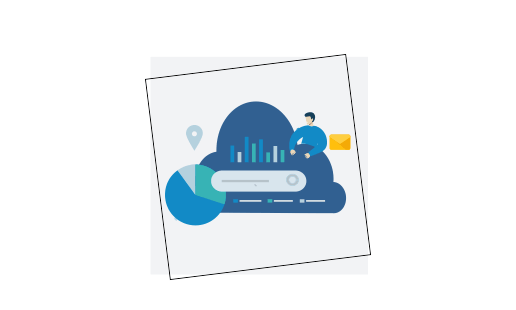 DATA LAKES
Data lakes, which are new cloud-oriented, massive data stores, scale faster than relational models and schemas. Their scalability makes them suitable for massive data quantities applicable in AI, social and IoT applications. Data lakes also enable quicker access to data for businesses, by making data and analytics available to business users, as soon it is in the cloud.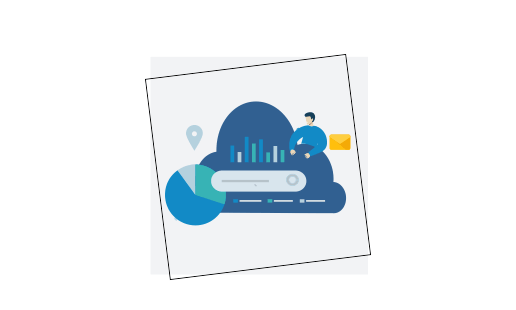 DATA FABRICS
Data fabrics are becoming important for unifying data regardless of their source, whether on the cloud, on-premise in the enterprise, or at the edge in the field. The uniform accessibility offered by data fabrics provides users with a homogeneous method of getting the data.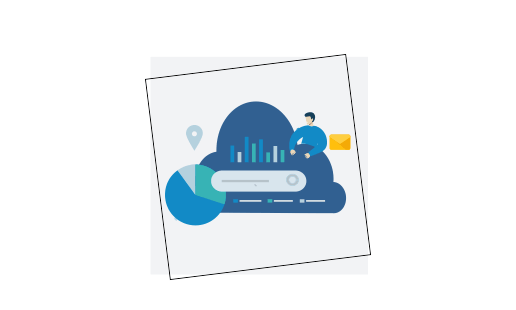 DATA VIRTUALIZATION
Data virtualization complements the multi-layered method of securing the cloud, by constantly updating these layers against new attacks. Data virtualization platforms enable fine grained security control and auditability to enterprise data and application layers. Advanced features include randomly generating encrypted micro-tunnels between applications in distributed environments, connecting them, then closing their ports, so they are essentially invisible to reduce the attack surface.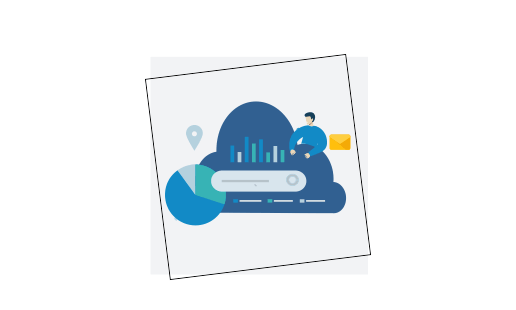 LEGACY INTEGRATION
Integrating large, monolithic, legacy applications and closed architectures, with new cloud applications is becoming important, as cloud becomes more prevalent. API creation, cross-platform connectivity, data normalization, downtime/ latency issues and security management are all issues that need to be considered.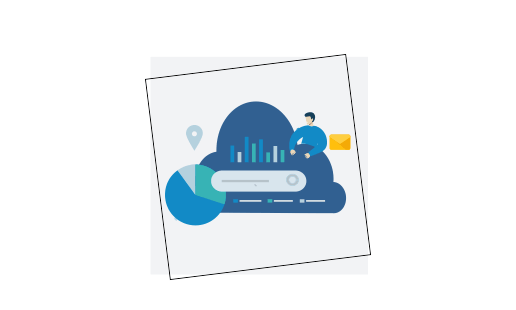 MANAGED DETECTION
& RESPONSE
Managed Detection & Response (MDR) is taking precedence over traditional remediation-based security practices approaches. This includes real-time threat monitoring and Security Information and Event Management (SIEM). MDR offerings from Specialized Managed Security Service Providers (MSSPs) are now available to minimize cloud vulnerabilities and risks.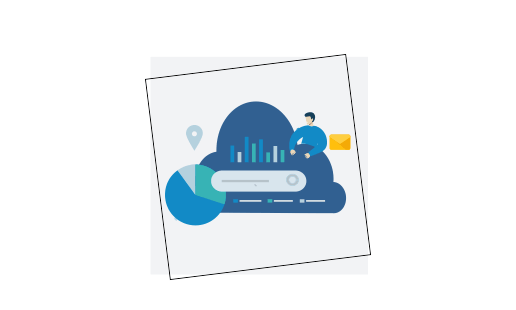 CONTAINERIZATION
Containerization is becoming more prevalent. Containers are lightweight and scale swiftly, helping developers deploy applications quickly, providing faster access to third-party data, enabling resources to run in multiple settings, facilitating mobility of applications between clouds and allowing quick cost evaluation of different cloud service providers.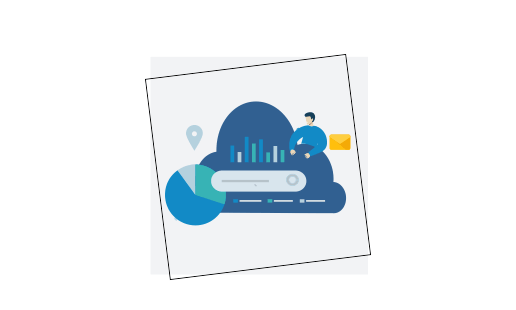 HYBRID AND
MULTI-CLOUD
Rather than being forced to choose between on-premise and cloud options or stay with one cloud service provider, hybrid and multi-cloud computing environments, which are based on services, are opening up more flexible alternatives. While hybrid cloud uses a mix of on-premises, private cloud and third-party/public cloud services, multi-cloud uses multiple cloud computing and storage services in a single heterogeneous architecture (also known as a polynimbus cloud strategy). These approaches are relevant for businesses with legacy systems, and with concerns on cloud security, disaster recovery, competitive pricing.
Are you facing challenges in implementing cloud applications and cloud solutions for your products and services?
Connect with us today to leverage our cloud technology expertise.
At Celstream, with nearly two decades of experience in delivering product engineering services for diverse and complex products and apps, we understand what it takes to implement cloudification of your legacy and new applications as part of your digital transformation strategy.
We have extensive expertise in implementing cloud applications and cloud solutions on leading cloud platforms, such as AWS®, Microsoft Azure®, Force.com® and Google® App Engine™.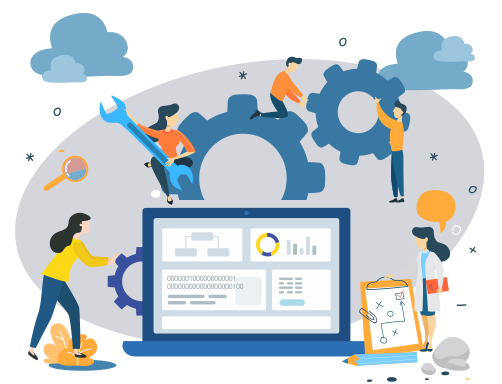 Our product engineering services teams are experienced in:
CLOUD APPLICATIONS
DESIGN & DEVELOPMENT
Grounds-up design, development, testing and deployment of new cloud applications and cloud solutions
CLOUD MIGRATION
DESIGN & IMPLEMENTATION
Migrating existing, on-premise applications to the cloud in homogenous cloud, hybrid cloud and multi-cloud models
DEVICE TO CLOUD
TRANSFORMATION
Implementing device to cloud transformations involving connectivity of embedded systems to the cloud
CLOUD SOLUTIONS
MONITORING & MAINTENANCE
Providing post-deployment cloud operations for monitoring & maintenance and DevOps
CLOUD METHODOLOGY
Whether your requirement is the grounds-up development of new cloud solutions or the migration of existing applications to the cloud, we use incremental and hybrid strategies to design, develop, test and deploy your application to the cloud. And, we leverage our rich experience in agile lifecycle backed up by an array of multisite management and development tools to deliver projects on time and within budget. Typically, we deploy your application to the cloud in seven key steps:
REQUIREMENT ANALYSIS & FEASIBILITY STUDY
We create a document to describe the system at a high level and the different actors involved. Existing functional and nonfunctional requirements, and new requirements from current business scenarios are also identified. For cloud migration, one of the key considerations is to identify third-party components that need to be migrated and their licensing requirements. A proof-of-concept (POC) is built to prove the feasibility of migration using proposed tools and technologies. At the end of the exercise, a plan is created to validate the requirements and assess the total cost of ownership (TCO).
DESIGN OR RECOVERY PHASE
In this phase, we complete the design of your cloud application. For cloud migration, we recover the system architecture and design of the application in detail. We collect the system knowledge, design, and code from your teams and generate a system model. We engage with your teams to finalize requirements, priorities and acceptance testing.
STRATEGY DEFINITION & PLANNING
For cloud migration, we finalize the migration strategy for code owned by you, as well as any third-party dependent modules, based on the 6 Rs:
RE-HOSTING OR
LIFT AND SHIFT
The legacy application is re-hosted on a cloud virtual machine infrastructure from the on-premise hardware. It is suitable for businesses with an urgent migration requirement for scale. Typically, applications which have cleared this hurdle are easier to optimize and re-architect on the cloud.
RE-PLATFORM OR
LIFT-TINKER-AND-SHIFT
Here we move a few application components such as the database, Web server, etc. to the cloud platform as a service or PaaS, without changing the core architecture of the application.
RE-PURCHASING OR
REPLACING
We replace custom code or legacy third-party application components with a cloud equivalent SaaS platform.
RE-FACTORING OR
RE-ARCHITECTING
When features, scale or performance cannot be met with the existing design, we decide to refactor the code. The refactored code can make use of cloud-native features. This is expensive and time-consuming but is ideal as it fully reaps the benefits of cloud migration.
RETIRE OR
GET-RID-OF
Here, we discard parts of the application, which are scarcely used or unused. This gives us cost savings and focuses attention on the more relevant parts of the application.
RETAIN OR
DO-NOTHING
We migrate only what is required for the business. Others can remain on-premise and can either be dropped or refactored for cloud later.
DEVELOPMENT OR MIGRATION (AGILE SCRUM 1-N)
We develop the cloud application. For cloud migration, we implement one or more of the migration strategies highlighted above. It involves relocating data, applications, and other business components from an on-premise setup to the cloud in a phased manner.
VERIFICATION & VALIDATION (AGILE SCRUM 1-N)
Once the data and application is developed and deployed or migrated to the cloud, testing is a crucial step in the cloud implementation/migration journey. The goal is to avoid scalability issues, performance, and related user experience issues, application/website crashes, database errors and more, which can impact a brand's reputation, time and resources. As with traditional applications, after the cloud implementation/migration, we perform functional Validation, Integration Testing, Security Testing, Scalability and Performance Testing.
PRODUCTION ROLLOUT
Based on your business needs and budget, we select the most appropriate way to deploy a new version of an application on the cloud. The integration of DevOps and cloud is one of the most important aspects in this phase. Using automation, we bring the ability to quickly and successfully build and deploy software in a repeatable manner.
POST-DEPLOYMENT SUPPORT
Although cloud infrastructure may reduce your support responsibilities, it does not eliminate them entirely. We manage cloud operations and offers DevOps to help you optimize the utilization of your cloud solution and maintain business agility. Our support team uses the appropriate monitoring tools from the cloud service provider to monitor resource usage, performance, cost, and security. We do regular backups, which is an important aspect of operations. And, for rolling out fixes to bug reported from the field and new enhancements, we employ a staggered rollout approach to reduce risks and downtimes.
EXPLORE MORE
THIS SECTION
OTHER SECTIONS
TRANSFORM YOUR
PRODUCTS AND SERVICES TODAY!